Anonymous asked: Where to buy Raven II? who I contact?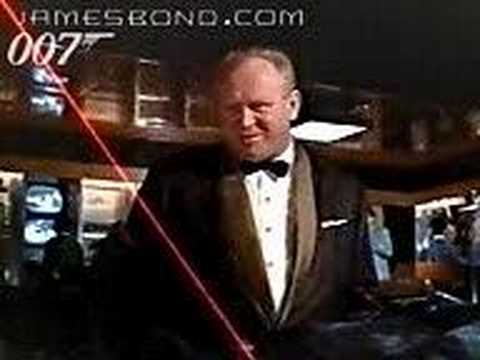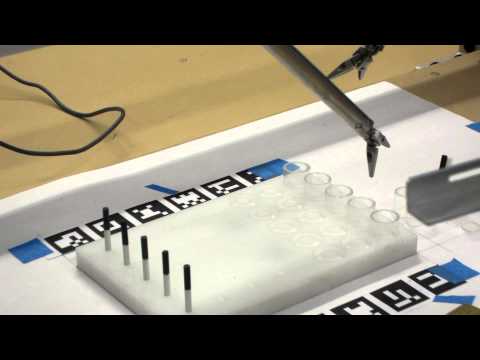 1 tag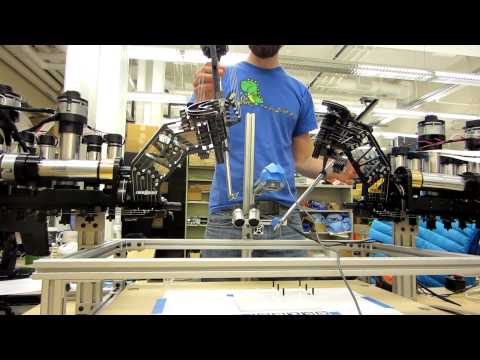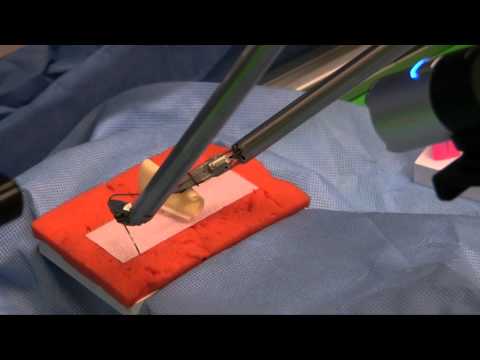 Anonymous asked: wherecan i find a basic documentation about the workings of the RAVEN II? i'm supposed to give a presentation on it in my college.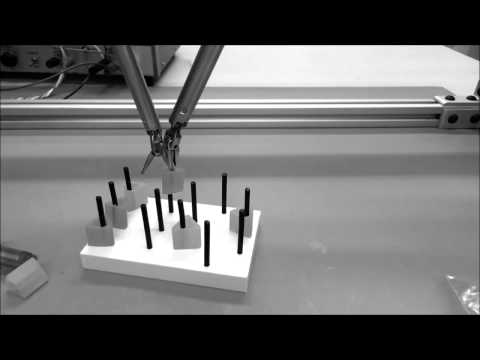 Anonymous asked: Where did Ji Ma go?
Anonymous asked: What is latest news on the development of FDA approval of Raven ii robotic surgery?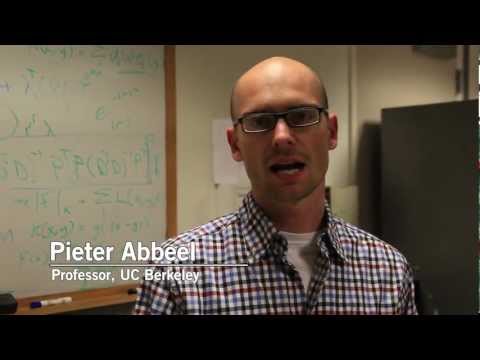 Let me Google that for you
Have you Googled "open source surgical robotics" lately?  There's a LOT of stuff out there about the Raven II, and it's really exciting!  (L.M.G.T.F.Y.) In other news, the BRL will be presenting the design of Raven II at the Hamlyn Symposium in London this July. 
Watch
UW TV segment on Raven II and the UW BioRobotics Laboratory.   If the video doesn't show up properly in Tumblr, you can find it here:  http://www.uwtv.org/video/player.aspx?mediaid=2219082838
Anonymous asked: Hello is it possible to use the above image of the RavenII in a document?
"I think I am still in shock that it actually moves! This is so awesome!"
– Dr. Phil Roan
Anonymous asked: Where can I find source code for the RavenII?
Raven II's are on their way!
Several groups have already received their Raven II systems.  The rest will be getting them sometime this week. For instructions on how to set up and operate your RII system, see the getting started guide on the Raven II wiki (https://brl.ee.washington.edu/ravenIIwiki/).  All groups should have logins to the Wiki and to the Hg repository. If you need more help setting up your robot, contact...
Watch
All seven ravens following sinusoidal trajectories. Why didn't we take a video when we had them all moving simultaneously under teleoperation control?!?!!  *sigh*
R2 Fact Sheet →
Here are some fun and informative facts about the Raven II in convenient PDF format. Enjoy! (Click this post's title to download)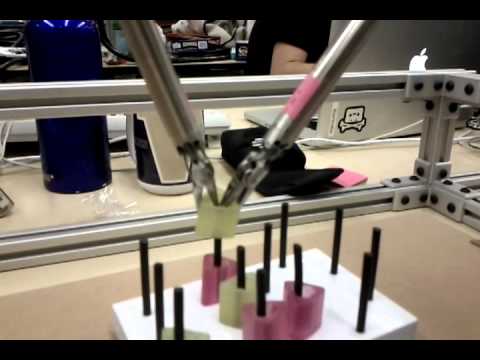 Raven II release party and ship date announced
We are committing to the following schedule to get the Raven-II systems finished and shipped! January 13, 2012 —-   Raven II launch party (you are invited) January  18 or 19, 2012  —-  Raven II users teleconference January 30, 2012   —-   Last shipping day! We should have some good demos working by then, too.  Stay tuned to this dev. blog for updates on those!
Watch
Testing the Raven_II forward and inverse kinematics.  Actual joint angles are shown in the full color robot.  The two end effector positions are calculated via forward kinematics and shown as red and green spheres.  The inverse kinematics are then calculated, and the resulting joint angles are shown by the white "ghost" robot. The actual joint angles match up nicely with the joint...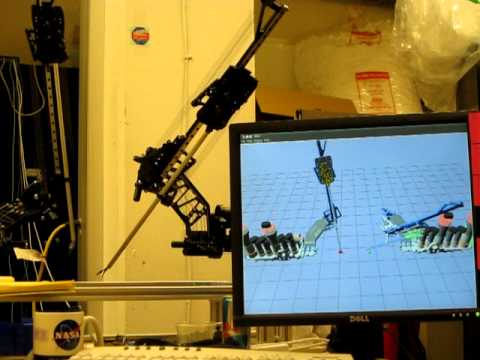 Bumping the encoders
For those of you not in-the-know, the LSI encoder chips used on our I/O board must have the count reset following the first quadrature encoder state change (the first 'tick') after power-on. This is kindof a hassle, since every time you power on the robot you must physically displace each joint to generate that first tick.  I spent part of yesterday and today working on an automated...
Watch
Of course by "Raven DoF 7" I mean "Raven II 7 DoF". Anyway, you get the idea. 
Watch
7-DoF sinusoidal motion on Raven II.
"If you don't break something every once in a while, you're probably..."
Working on Raven_II
In B011 working on the Raven II. Now that the digital noise filter is working on the encoder signals, I can make progress on teleoperation.  There are a few steps to making this work.  *** fwd/inv kinematics must be debugged. *** Networking code must be checked. *** The visualizer must be set up to work with the real robot, so that the kinematics can be shown to make sense!